Vinyl For Dummies: How To Build A Sound System And Not Go Crazy
Who doesn't love the sound of a record spinning on a turntable? There's just something about it that gets you right in the feels. But if you're new to the vinyl world, it can be daunting to figure out how to build a sound system. Have no fear! This blog post will help you get started without going crazy.
Do you need a turntable?
If you don't care too much about the quality of your music, you can buy a basic turntable that doesn't require much work. You won't be able to change or adjust anything once you buy it. If this isn't enough for you, then you will have to spend more time and money finding a pleasant turntable to use and upgrade as your music collection grows.
What kind of music do you like to listen to on vinyl? Do you like to listen to old records from the 60s-80s, something from the 90s, or modern music? Vinyl recordings of old songs sound different than modern digital recordings. They are much more demanding on the quality of the system. But people who like vinyl recordings think they sound better than any streaming service.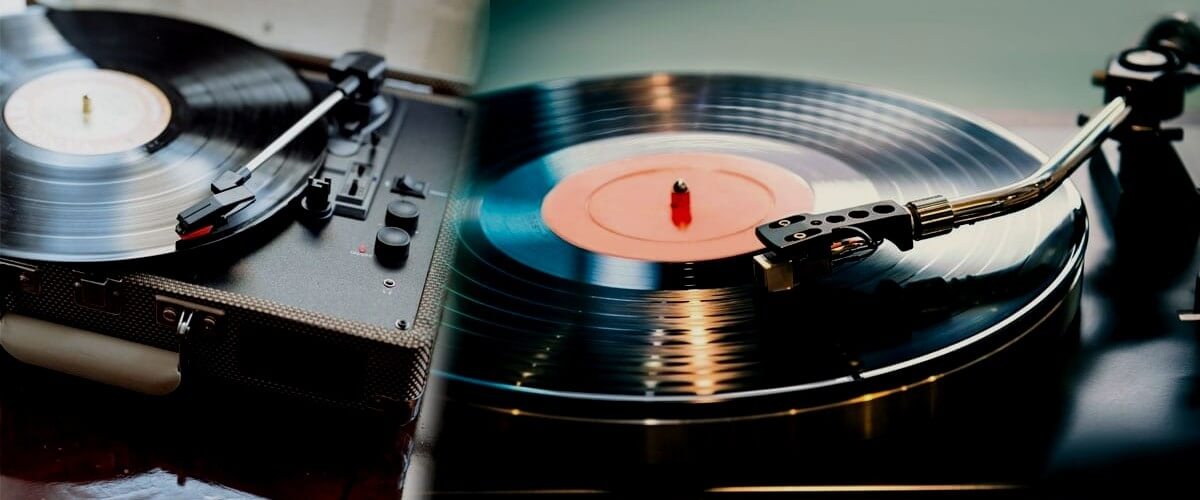 Why you should not take "suitcases"
The first and most important advice is to avoid those beautiful plastic boxes that look like turntables and often come with built-in speakers. You will not hear any quality with them, but only ruin your discs over time and waste your money. If you don't want to get scratched records after a couple of listens, then by no means buy "suitcases."
Automatic or manual control
If you do not want to touch the turntable again, then it is better to choose an automatic turntable. These turntables have buttons that automatically start and stop the record and raise and lower the arm.
Turntables with electronic speed switching are helpful if you want to listen to standard 12-inch records, as well as 7-inch ones.
If you have small children, it is essential to have automatic control of your turntable. That way, the children can't just climb up and start the music playing without asking you first.
Some people prefer to use manual controls when they are driving. But if you want an extra layer of protection against mistakes or someone trying to take over, you can use an automatic control option.
Availability of Bluetooth
Some people are tired of having wires everywhere, so they ask brands for Bluetooth-enabled turntables. These people think it's a strange idea because the sound won't be as good as analog sound. If you want to listen to your records, for example, while lying in the bathroom, then you need a Bluetooth speaker. But, of course, this is not the best way to listen to music if you are an audiophile. You will get much better sound quality if you use wires.
Built-in or external components
If you don't want to rack your brains by choosing phono stages, amplifiers, or receivers for passive speakers, then a turntable with speakers will come to your aid. These devices have built-in speakers, which makes it much easier to prepare for listening to records.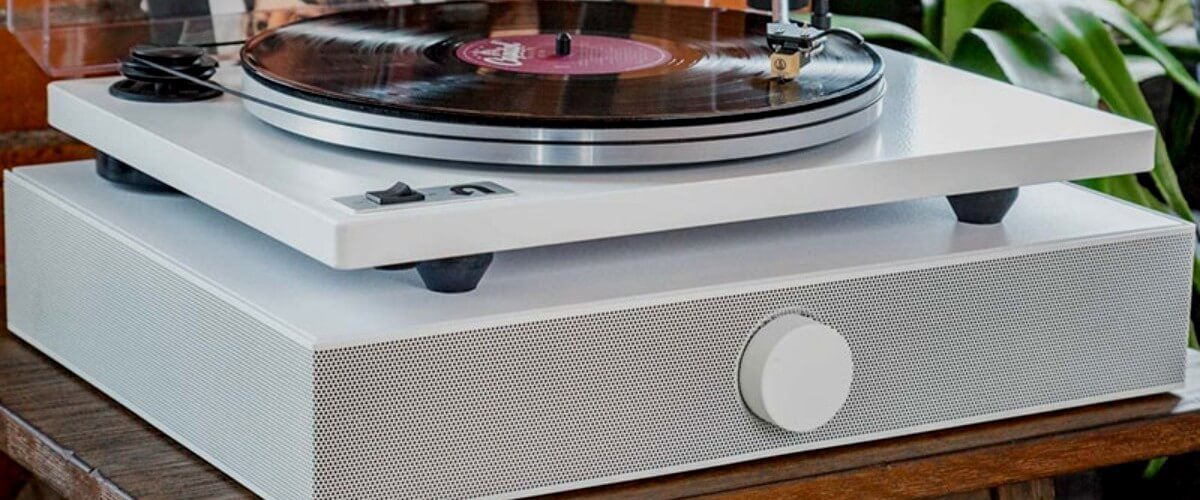 Where and how to connect
Be sure to pay attention to the presence of all the necessary ports in your future speakers and think about what else you want to connect them to besides vinyl.
Some speakers have only optical outputs, others – RCA or AUX, others – only XLR, TRS, and other ports for studio work. Most turntables come with an RCA output, which means you need speakers with the same input.
If you wish, you can connect the turntable to the soundbar from the TV – if it has RCA or AUX ports in addition to "optics" and HDMI.
You can build yourself a 5.1 or 7.1 system and connect a turntable to it – why not? Having one device for all connections can sometimes be more convenient than having several different devices for listening to music in the same room, mainly if you are limited in space.
You can also use the turntable as a "transmitter" for music in another room, for example, in the bathroom – if your receiver or amplifier has Bluetooth. In this case, the connection will be wireless; you do not need to lay any wires.
What size should it be?
The dimensions of turntables are directly related to the size of your speakers. You will need a giant turntable if you have large floor-standing speakers.
But if you want to put the turntable on a small table or shelf, you should choose a smaller model. The most popular sizes are 1/2, 1/3, and 1/4.
These are the main things you need to know before buying a turntable. Of course, many other factors, such as price, brand, etc. But if you take the above advice into account, you will be able to choose the perfect turntable for your home.