Who Is The Best Opera Singer?
Opera and theatrical drama are drawn smaller audiences than it once did years ago. However, opera can be a beautiful experience, there is nothing quite the raw power of the skilled human voice filling an entire room, communicating drama and romance.
It is taking an incredibly well-trained voice to sing opera, but the musicians on this list have mastered the craft.
They are coming from a variety of backgrounds and time periods, but the effect they had on the world of music and opera is incredible.
The greatest opera singers are a finely-tuned, highly skilled musician who has a unique, powerful voice, and can deliver a breathtaking live performance. There are some most famous opera singers the following:
Natalie Dessay
Natalie Dessay is an odd creature, a coloratura soprano who has become as famous for her dramatic acuity as for her high-flying pyrotechnics, imbuing some of the repertoire's frilliest showcases with depth even their composers probably didn't envisage.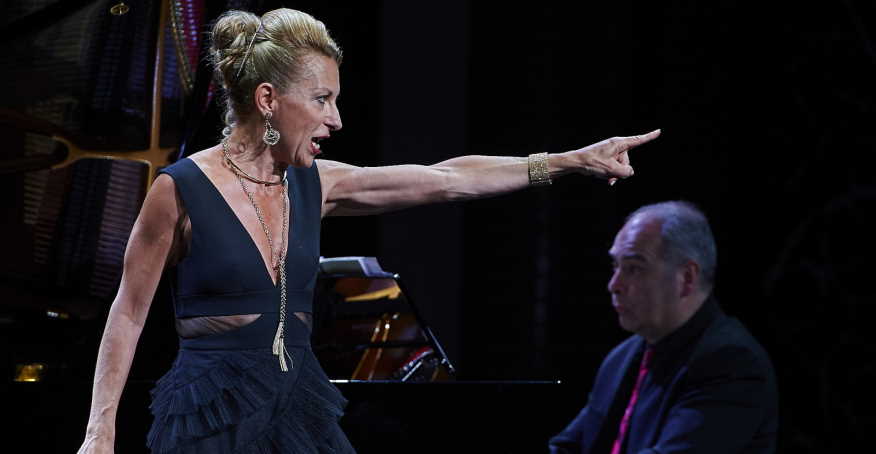 She's prone to inflammatory statements about the primacy of theatre over mere vocal decoration risky statements, perhaps, but Dessay has the virtuosic, if occasionally idiosyncratic, talent to back them up.
Anna Netrebko
Anna Netrebko has two pivotal strengths like an extremely thrilling sound and a mysterious allure that makes it impossible to look away when she is performing on stage.
Netrebko, who regularly turns up on the pages of Vogue and Vanity Fair, rose to fame in style? It was a triumphant Salzburg Festival debut in 2002 as Donna Anna in Mozart's Don Giovanni.
Cecilia Bartoli
If Cecilia Bartoli didn't exist, it's unlikely anybody would have dreamt her up. Eccentric, fearless and exceptionally passionate, she occupies a unique position in the operatic scene. She is the best opera singer better known for her esoteric recordings than her stage performances.
Elina Garanca
Elina is also the masculine side in the trouser roles, singing Romeo. This year has been spent mainly in a victory lap of solo recitals around Europe after the release of her last album Bel Canto.
But later in 2010, she reprises Carmen at New York's Metropolitan Opera. She can switch from the vocal calisthenics of Romeo to the gushings of Carmen without pausing for air.
Joyce DiDonato
It is charming about American mezzo Joyce DiDonato. In a performance of Il Barbiere di Siviglia at Covent Garden in 2008, DiDonato slipped onstage and broke her right fibula.
Rather than call a lawyer to sue the Royal Opera, she finished the first act hobbling. For act two, DiDonato donned a pair of crutches.